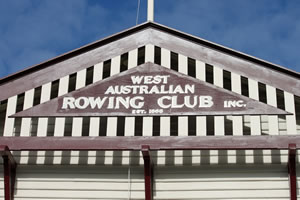 For those in Perth that love long weekends, the Foundation Day / WA Day public holiday can't come quick enough. There are many options of things and ideas to do for this special June long weekend. If you are not getting away for the start of Winter then closer to Perth there are some good things to do in the form of parties and events. It might be a few social drinks and tapas or even high tea with friends or it might be sitting down to a terrific dining experience with loved ones. Make sure you get the ideas flowing and get involved. It's apparent Western Australia celebrates strong and for it's own states special celebration day, there is no better time to get out and about and enjoy the WA Day Weekend at the start of the Winter season.
Foundation Day / WA Day Ideas
Get out and about this WA Day and enjoy celebrating Foundation Day! These great venues have ideas to get excited about!
WA Day Weekend: Mega Sangas

Celebrate everything that is Western Australia at the Guildford this WA Day Long Weekend in Perth with not just any sanga but a MEGA SANGA,. # fantasitc Snaga options Steak, Pork or Chicken to suit your tastes.

Open All Weekend

Website

|

Email

WA Long Weekend Racing

Head down to the races this WA Day Long weekend with a Friday Night Race Meeting. Why not enjoy a meal in one of Glucester Parks fantastic resturants? Enjoy a great night out at the races with plenty of entertainment at Gloucester Park

Race Day Packages For All Budgets

Website

|

Email

WA Day Weekend: Music

Take advantage of the public holiday get your groove on at the Aviary over the long weekedn. With a great line up of acts the Aviary is the place to be this WA Day Long Weekend. Don't miss out on the Silent Discos on Friday and Saturday nights..

Swan Draught Pint Special All Weekend

Website

|

Email

Long Weekend Accommodation

Get out of Perth and spend the WA Day Long Weekend at the fabulous Vines Resort. There are some very special accommodation options available. Contact The Vines Resort and make a reservation now!

Book Your Accommodation Now!

Website

|

Email

WA Day / Foundation Day Weekend

Come and enjoy the WA Day / Foundation Day Weekend with fine dining at Rambla on Swan. Rambla are open Sat and Sun of the weekend for lunch and dinner.

Dining on the Swan River

Website

|

Email

Rottnest Island

WA Day on Rottnest Island

Spend WA Day out of Perth and on WA's favourite Island. You're sure to find lots of things to see and do on the Island. Enjoy the fabulous scenery, explore the history of the island and relax.

WA's Favourite Island

Website

WA Day Dining at 300 Acres

Head out to the beautiful 300 Acres at Wembley Downs in Perth this WA Day Long Weekend and treat yourself to a fine meal straight of 300 acres fabuous menu. Book now to not be disappointed.

Reserve a table now!

Website

|

Email
More Big Days for Perth
With WA Day being held in June and no Queens Birthday in Perth till September the next Big Day in Perth is Xmas in July. Whether you want to host a dinner or enjoy a mid year party with friends there are heap of options for Xmas in July in Perth.