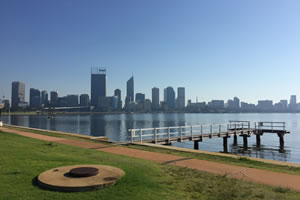 The people of Western Australia thru the WA Government enacted to change the celebration of Foundation Day to make it the celebration of Western Australia. This significant change occurred in 2012. So now the Foundation Day celebration is recognised as WA Day. And the public holiday on the first Monday of June continues.
Western Australia is Australia's largest land mass state. So there is a lot of celebrating to do with all the people of Western Australia. The original indigenous people, the settlers and all those that have made Western Australia their home. The W.A. government has Celebrate WA as it's banner event vehicle. Celebrate WA has festivals and community events in Perth and regional areas.
Here at Foundation Day / W.A. Day we look to the events where people can get together and break bread at a restaurant or venues like hotels and pubs that serve meals and drinks. It might be breakfast, lunch or dinner. All times are good times for taking up that opportunity to get with family and friends. Enjoy your WA Day!